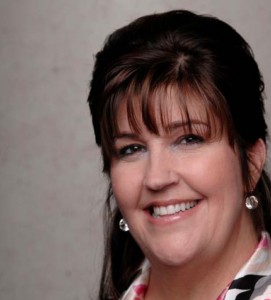 What a great little book about lessons of leadership taught from the perspective of the authors dog "Mr Blue".  Tracey Jones the author of this wonderful book is the daughter of Charlie Tremendous Jones and current CEO of "Tremendous Life Books".  Tracey took over the business after his fathers death, and has been doing a wonderful job running the publishing business. Her new book " True Blue Leadership" is as much about her love for her dog "Mr. Blue" as it is about the lessons she is conveying that she has learned from her beloved dog "Mr. Blue".
You see " Mr. Blue" is an Australia Shepard and if you know anything about this bread they love to work.  Mr. Blue states to be a True Blue Leader you must embrace each task with freshness and enthusiasm. You must work with all your soul and be loyal to the task as you are to your pack.  What a wonderful lesson, hopefully we can all live our lives with this work ethic and enjoy the tasks before us–it certainly makes life more fun.
Mr. Blue also states that we should greet everyone with 'enthusiasm" just like her grandfather "Charlie Tremendous Jones" did.  If  you remember Charlie he was filled with enthusiasm and he always would say "life is tremendous".  I don' t think you will every find a time when Mr. Blue is not greeting you with enthusiasm.  If we would all endeavor to greet and meet people with enthusiasm imagine the wonderful feelings we would transfer to other as well as receive.  As you probably know the word "enthos" means seeing the God within.
Tracey likes to point out the most important decisions in life from her fathers best selling motivational classic " Life is Tremendous".  Who are you going to life your life with? What are you going to life your life in? What are you going to life your life for? She believes if we would spend sometime contemplating these very important questions that our lives would be more fulfilled and we would approach any challenges we face with faith and belief that we can overcome the challenges.
If you want a fun quick read on lesson in leadership told from the perspective of "Mr. Blue" then I highly recommend this inspirational read by author Tracey Jones.  If you would like more information about Tracey Jones and the "Tremendous Life Books" publishing organization please click here to be directed to their website.
Enjoy this wonderful interview with a lovely lady and heart centered leader herself Tracey Jones.