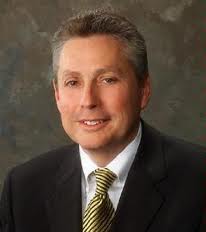 I recently interviewed author Roger Conners, and was so intrigued with the message that I invited him back to discuss another one of his other successful books entitled " The Oz Principle".
Many of us who are involved in the personal growth and human potential fields know that one of the first things we learn is personal responsibility.  This concept is at the cornerstone of being in integrety, and living a life of authenticy.  In my interview with Roger we discuss the "Oz Principle"  which by the way is borrowed from the characters in the Wizard of Oz.   I know everyone remembers the journey of Dorothy and her cast, the Tin Man, The Scarecrow, and the Lion.  And if you remember all of them were seeking something to make them whole, and they all were victims.
One of the most challenging situations for individuals and organizations is when they get into the cycle of being a victim as Roger explains it.   In this book Roger explains how the attitude of victimization has captured businesses everywhere in a chocking stranglehold.   In the book Roger explains why people in organizations must avoid the debilitating effects of the victim cycle in order to achieve results.  Also revealed are the "Steps to Accountability" as the key to obtaining what you desire, or yourself, your team and your organization.
If you are at all interested in creating personal accountability in conjunction with organizational accountability, then I highly recommend that you obtain a copy of "The Oz Principle".  It is a must read for any person in management seeking to improve the performance of their organization, and create a happier, healthier and more creative organizational culture.  If you would like more information about the "The Oz Principle" please click here to be directed to the Partners In Leadership website.
I hope you enjoy this interview with a very knowledgeable change agent Roger Conners.