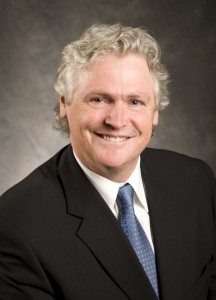 If you are like most people in life, we have all attempted to change a habit or behavior.  Some of us have succeeded and others have not succeeded nor have we been able to sustain the new habit or behavior we are attempted to supplant the old one with.
I can personally tell you that you have hit pay dirt with the " Change Anything" .  In my interview with social scientist Ron McMillan we speak about the new and exciting research that his company Vital Smarts did around this very subject in the new book entitled " Change Anything-The New Science of Personal Success".  In my estimation the finding in the research conducted on nearly 5,000 people is truly breakthrough.
I have been studying personal growth and mastery for over 20 years, and the research finding revealed in " Change Anything" will have a positive impact on anyone attempting to create positive change in their lives.  In the Change Anything Labs the people who applied the science of personal success are more than 1,000 percent more successful at producing change that those who tried other means.
So what is the secret–the truth is that willpower is not our problem.  As a matter of fact the scientists at the Change Anything Labs found out that our ability it change and maintain change is not a matter of willpower.   The fact is that we are blind and outnumbered by the outside factors that are effecting our ability to change and sustain our change.
What was found is that there are six sources of influence that effected our ability to change. 1) Personal Motivation 2) Personal Ability 3) Social Motivation 4) Social Ability 5) Structural Motivation 6) Structural Ability.
To learn more about these factors I encourage you to click here to be directed to a video experiment that the scientists did at the Change Anything Labs( click on the blind and outnumbered video).  This will provide you with a short explanation of the factors effecting our abilities to change any thing.
The bottom line is that willpower is not the answer.  The key to change is in understanding all of the subtle put powerful influences that shape your choices. Once you have an understanding of how you are being influenced you will no longer be outnumbered and blinded to these factors, thus making change easier and hopefully more sustainable.
I highly recommend this book to anyone who is attempting to change .  It does not matter if it is a weight problem or your trying to get your debt under control. This book and the strategies outlined can be followed by anyone and most importantly successfully and they can be sustained.
If you want more information about Change Anything, please click here to be directed to the Change Anything website. Or  click here to be directed to a YouTube Video. You can also learn more by going to the Change Anything Book page.
I hope you enjoy my interview with Ron McMillan one of the founder of Vital Smarts.  This truly is enlightening and will shift how you look at change forever.