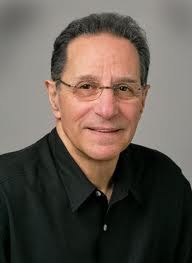 I don't believe that their is a person either male or female who has been in a relationship that at one point or another has not had challenges in communicating effectively, and finding harmony and bliss in their relationship.
In my interview with Dr. Bill Cloke who has been a couples' therapist for over 30 years he reveals some very important tips and strategies for staying "Happy Together" the title of his new book. Bill states that the basic building blocks for a loving connection need to consider the following:
1) Boundaries-Understanding what is acceptable and what is not is vital for love to grow. We need to take time to outline what our boundaries are so we can live within them. 2) Consideration: To be considerate about the things that are important to your mates essential for harmony. 3) Fairness: Being fair helps keep a relationship balanced.  Share chores, vacations, spending, friends, and responsibilities toward relatives creates more harmony and positive feelings 4) Tolerance: Our ability to tolerate our partner's foibles and flaws is important for lasting peace. Tolerance for differences in feelings, way of doing things, parenting styles, and the other opposing view that all couples have is a key component of creating love. 5) Responsibility: Being able to own our part of a problem is essential for conflict resolution. 6) Support: Support takes many forms, from helping your partner fulfill reams and aspirations to providing care when he or she is sick or defeated.
Bill points out that we also have many roadblocks to love, and some of them include: blame-shifting, victimhood, entitlement, denial, displacement, guilt, shame/blame, stonewalling, projection, devaluation. He states that to truly understand what healthy communication is all about, we need to consider the complexity of what may be causing conflicts with our mate.  An argument about putting the cap back on the toothpaste may actually contain clues to buried feelings.  The core of conflict may be a sense of feeling invisible or needing to control, but the cap is the way our feelings are ignited, so the toothpaste is where the argument is focused.
If you are in a good relationship and all is going well, then wonderful.  But don't think that you cant' learn from Bill book "Happy Together".  This book is for anyone in a relationship whether things are going great, or if you believe it needs work.
This is one of the best books on relationship counseling I have read.  You just might be able to save and or improve your relationship by reading, understanding and applying some of the great wisdom that Bill teaches in "Happy Together"
I hope you enjoy this interview, and if you would like more information about author Dr. Bill Cloke please click here to be directed to his website.