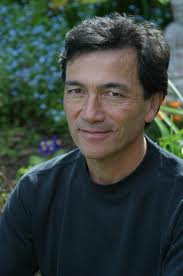 It was a pleasure interviewing Danny Dreyer the Founder of ChiLiving about his new audio program through Sounds True entitled "Chi Walking".  Danny Dreyer is a waking and running coach and is nationally ranked ultramarathoner runner.  He is a student of renowned t'chi master George Xu and coauthor(with Katherine Dreyer) the books ChiWalking and Chi Running.
In my interview with Danny we discuss the benefits of Chi Walking.  I know that lots of people are attempting to find ways to become more peaceful, centered and clear their minds from all of the chatter as well as become more healthy.  What I learned during my interview with Danny is that Chi Walking which I bet many of my listeners have not been exposed to is a way to accomplish the peace and inner harmony while at the same time obtaining a great workout.
As Danny states walking is one of the most beneficial forms of exercise on the planet. In his audio program Danny teaches you how to take this routine activity to a whole new level and turn it into a deeply rewarding experience for the mind, body and spirit. The secret to this program is in what Danny refers to as "The Five Mindful Steps" which help you increase awareness using the energetic movement principles of t' ai chi.  Drawing on the concepts of the program that have helped thousands around the globe walk more efficiently, get into great shape, clear the mind and tap into a deeper source of well-being.
I know that you will enjoy learning more about this wonderful program.  If you are looking for a way to combine the art of t'ai chi with the movement of walking, then you have come to the right place. Chi Walking just might be the next form of movement and focused breathing that helps you release stress and obtain a wonderful workout without the pounding to the legs and feet.  If you would like to learn more about Chi Walking and Chi Running please click here to be directed to Danny's website.
I hope you enjoy this interview with one of the forerunners in the art of art of Chi Walking. If you would like to obtain a copy of Danny's CD's please click here to be directed to the Sounds True website for ordering.