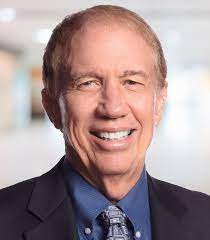 At the end of your life, how are you likely to be remembered? Chances are that people won't be praising your money, power, and status. Instead, the people you've impacted will remember you for your compassion and personal strength-in short your character.
In this engaging podcast interview with Dr. Jim Loehr and co-author Caren Kenney, we discuss their new book entitled " Leading with Character-10 Minutes A Day To A Brilliant Legacy", this book also ships with a companion guide entitled "The Personal
Credo Journal".
The authors state that the purpose of this book is threefold:
1) To expose the ingenious ways that leaders knowingly and unknowingly cross moral and ethical lines to get their personal wants and needs met.
2) To prevent leaders from defaulting to the reflexive, automatic decision of a moral nature by raising awareness about the conscious or unconscious processes that are likely using to render these decisions.
3) To provide leaders with a proven method for building a strong meaningful life and leadership legacy by constructing a robust Personal Credo.
If you are a leader who is serious about transforming your relationship with yourself, your family, and your co-workers then you are going to want to listen to this podcast with authors Jim Loehr and Caren Kenney about their new book "Leading with Character-10 Minutes A Day To A Brilliant Legacy".
To learn more about the authors please click here to be directed to their website.  Enjoy this podcast interview, that will certainly have a positive impact on your life and character!