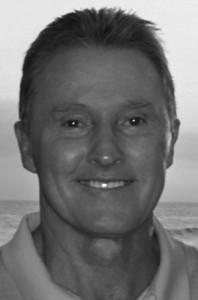 I met author and thought leader Mick Ukleja at the Innovation and Humanities Summit that was held on the campus of Chapman University in Orange, CA.  I was certainly fascinated by his topic about "Managing the Millennials" also the title of his new book.
If you have not been following the generational differences, the millennials are the generation born between 1987 and 1996.  The curiosity for Mick's work began a few  years ago when his consulting firm began to notice the frustration among manager and business leaders with integrating younger workers into their organizations. Activities that in the past had been relatively straightforward–like recruiting, retaining, and rewarding–now seemed more challenging than ever.  60 Minutes, the CBS television journal, even did a report about the millennial phenomena where stories portrayed reactions that ranged from amazement to incredulity to outrage.
Mick's firm GeNext Consulting decided to so some research with both the managers who were having challenges, and those where were effective in their management of the millennials. They analyzed thousands of statements collected during interviews with both managers and Millennial employees and found a pattern of responses that they referred to as perceived orientations.  As many of us know perceptions are not necessarily reality, but perceptions acted on or unchecked often become reality and contributed to the tension between the managers and the millennials.
It is my perception after having personally worked with many people from this generation that they are one of the brightest generations to have graced our planet.  Their focus is work-life balance, reward, self-expression, attention, achievement, informality, simplicity, multitasking, and meaning.
The bottom line is that if managers want to learn how to ease the conflict and tension, which frequently are based on the biases and perceptions which as mentioned are often not reality, then they would best treat the millennials by including them, engaging their opinion and disarming them by treating them as equals.  Millennials will react much more favorably, and many of the differences will vanish.
As Mick points out there seem to be two camps with respect to perspectives about Millennials. One camp believes that Millennials are victims of 'trend inflation", meaning that the media has created how they are perceived and consultants are creating a niche industry as a result.  Millennials are bright, motivated and great to have around.  The other camp see millennials as free agents lacking loyalty or commitment to their organizations.  However you want to view millennials they are here to stay, and it would be best to learn how to work with them in harmony.
Mick's new book certainly provides the reader with the knowledge and insight into how to best lead and work with the Millennials.  Please go to his website by clicking here to get more information on working with Millennials, and enjoy this great interview with Mick Ukleja.