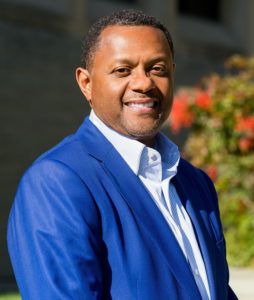 It is not often that one gets hit in succession with nearly two fatal strokes, but that is what happened to Mark Moore my guest on this podcast, and the author of a new book entitled "A Stroke of Faith-A Stroke Survivor's Story Of A Second Chance At Living A Life of Significance". 
Mark Moore was a successful CEO of a thriving company that he and his partner founded and was also in apparent great health when his strokes occurred.  Mark's story is about his triumph over adversity that this event caused in his life.  One day he was fine, then the next day he was lying in a hospital bed in a coma.  He had to learn how to walk, tie his shoes, sign a check and all the normal activities that we all take for granted.
We speak in the podcast about the strains an illness like this takes on the family, but also how this event brought Mark and his wife and children closer together. Mark's family and the strength they provided him were the single most compelling reasons for his survival and willingness to fight for his life.
Since the stroke, Mark has made almost a complete recovery and has run a marathon on the one-year anniversary of his stroke.  Through his life will never return to his pre-stroke normality, he has now chosen to dedicate his life to philanthropy, his family, educating others about stroke awareness and prevention, and inspiring those who have suffered similar events.
I hope you enjoy this inspiring interview with Mark Moore the author of " A Stroke of Faith".  You can learn more about Mark by visiting his website by clicking here.