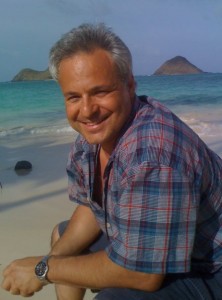 This is my second interview with Clint Arthur, and every time I conduct an interview with Clint I am engulfed by his energy.  When you listen to our interview you will understand the enthusiasm for he his about the topic of his book " The Last Year Of Your Life."
Just imagine if we all lived our lives as if this were the last year— "impermanence" is just a fact of life.  My questions would be what might you do if you knew for certain this was your last year?  What bold and daring adventures might you take on, who would you give your gratitude and love to that is longing to make a deep connection with you.
Obviously, all of the above questions are valid and our infrequency to pause and  reflect on this subject is the opportunity.  Clint's new book "The Last Year of Your Life" has been written to engage the reader to reflect on just what is possible.  What can you accomplish, what would you do?
Clint weaves his own compelling story into the book and sprinkles it with video segments that really give an upfront and inside view into what Clint is thinking about and encouraging the reader to act upon.  I must say the video's are wonderful, Clint is vulnerable, authentic and delivers a message that is so important–what do you want to do with your life?
At once the book is crafted  like a guidebook, encouraging you to take action–while providing you with stories, insights and wisdom that Clint has experienced over the years.  But throughout Clint continues to ask you to take action.  Simple stuff like creating mantras, observing your negative thinking—all wonderful exercises to create a shift in your consciousness.
I would certainly recommend this book for anyone who has deeply pondered their existence on this planet, and  the words of the famous singer Peggy Lee–"Is that All Their Is?" running around in their head.  I am really dating myself!!   It does not matter your ethnic origin, color or sex we are all human and these deep reflective questions are what make our life worth living.
If you are interested in learning more about Clint Arthur, you can click here to be directed to his website or watch a YouTube video about the book by clicking here.  I hope you enjoy this very lively and engaging interview.