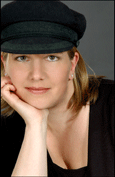 If you don't think you are in control of the choices you make in life, then you best listen to my interview with Gina Mollicone-Long.  Gina's new book entitled, "Think or Sink", focuses on the choices we make in life, and how you can turn these choices into our advantage.
As Gina states, the paradox of any challenge or crisis is that it is also an opportunity.  It might seem crazy at first, but in Gina's new book she will show you how to turn your adversity into your advantage. During challenging times many people look for the focus on what is wrong.  Not only is this perspective harmful because it doesn't bring about any solutions or relief, but it is also the very thing that ensures the continuation of the crisis itself.
Gina states that her entire book is based on an important premise: everything in our life that happens to us is just feedback.  At the most basic level, this means that you get out of your life what you are willing to put into it.  Your circumstances will always reflect exactly where you are at in your life and what you are putting into it. The real power is learning how to interpret the feedback so you can use it to your advantage. Instead of judging your circumstances, you can learn to assess your circumstances so you can learn from them and leverage them to create a life that you love.
Life is a series of feedback loops.  We want something (input), we do some behaviors (process) and we get an outcome (output).  Gina reminds us in her new book that we are all energy, and that all energy is fluid.  Always moving into form, through form or out of form.  The universe holds the potential energy for an infinite number of expressions to matter.  True power derives from the ability to harness the unformed potential energy so that we can have what we want in our physical experience.
Please listen to my podcast with Gina, and visit her website by clicking here for a wealth of content on how to "Think or Sink".  Enjoy this podcast.