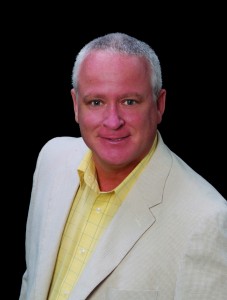 I believe that Doug Dickerson has written a book that not only leaders need to read, but everyone.  Doug's new book entitled " "Leaders Without Borders-9 Essentials for Everyday Leadership" really spells out the necessary attributes and skills that one needs to be a great leader.  He discusses the "why" of leadership not just the "how-to"of leadership.
We are all leaders, no matter what our occupation, and one of the keys to being a good leader is to remove "the borders" as Doug mentions.  Frequently, we are influenced by other's good opinions of ourselves or we listen to the little voice within us that is limiting our human potential as a leader.  We need to identify these factors, and remove the borders allowing us to flourish us much better people and leaders.
One of the most important aspects of becoming a good leader is our ability to be optimistic.  Optimism is not only a positive attitude but the ability to move forward in the throws of adversity.  Doug speaks with me about the three (3) factors associated with someone who is optimistic.  1) The factor of positive response.  This factor is associated with how you react to a problem or circumstance that is out of your control.  If you can keep a cheerful temperament then your customers, family, or co-workers are going to react so much more favorably.  2) The factor of positive attitude.  Doug quotes Herm Albright's observation: " A positive attitude may not solve all of your problems, but it will annoy enough people to make it worth the effort". What a great quote and axiom to follow. 3) The factor of positive perseverance. When you choose a positive response to negative circumstances, you begin to experience exponential growth as a leader.
Doug's new book "Leaders Without Borders" is a great book to read, and is packed full of wonderful stories and examples of leaders that we should all model.  If you are looking for a short, easy to read book with new information on the attributes of leadership, as well as, revisiting some of the ones we always need reminding of, then you have come to the right place.
Please visit Doug's website for more information, videos, and writings on the subject of leadership.  Also if you would like to purchase the book please click here and you will be directed to the Tremendous Life book store.
Enjoy my interview with a wonderful man and a great leader himself.