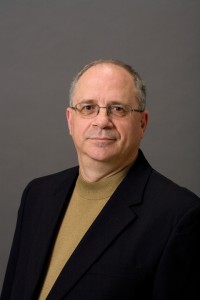 I recently had the privileged of interviewing author Dean Drawbaugh.  Dean has a great new easy to read book entitled "The Art of Making Things Happen In Your Life".   The essence of this book is to provide the reader with self-assessment and reflections on ways to manifest their desired outcomes and goals.   At the end of each chapter Dean provides thought provoking questions and short assessment as a tool to assist the reader in determining where they are now,  and what they can do to change the current situation for a more positive outcome .
I love the story that Dean tells in the book and in our interview about the two wolves that live inside of us.   One evening a warrior in a remote village began to prepare his son to face life as an adult with the inevitable afflictions and adversities he would face.  The warrior told his son that all challenges ultimately are fought first between the two wolves inside him.  One is the wolf of fear which takes control of emotions and masquerades as lies, regret, feelings of inferiority, self-pity, envy and anger.  The other wolf is faith, consisting of trust, hope, joy, peace, humility, power and love.  The son thought about the scenario for a few minutes–of the two wolves battling against each other in his mind.  He asked, "Which one wins, Dad?" The wise father simply said, "The one you feed."
How true this story is, and what a great way to illustrate a point.  We are what we think about, and if we can change our thinking we can change what we become.  Dean's book "The Art of Making Things Happen In Your Life" is truly about observing what is happening now, and with some shifts in our thinking and our actions creating a better life.
I highly recommend this great little book, packed with practical advice on how to make things happen in your life.  If you would like to learn more about Dean Drawbaugh you can click here to be directed to his website.
I hope you enjoy this interview with author Dean Drawbaugh.