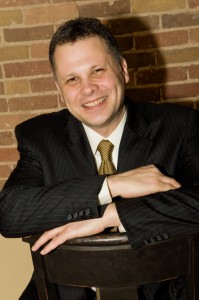 I was first introduced to Phil Taylor through Dilip Abayskekara an author  we did a wonderful podcast with last year on his book entitled "The Path of the Genie"  Phil is a Tremendous Life Books author, and his new book entitled "Set Yourself on Fire: How to Ignite Your Passions and Live the Life You Love" is a wonderful book designed to engage and ignite the imagination.
During our interview Phil and I discuss the importance of having a wonderful imagination, and that frequently we suppress our dreams and imagination because of social conditioning as the years go by.  How true that is, when we were children our imagination would run wild with ideas, thoughts and we dream about people and places we would like to meet and or become.  Then somehow for many of us we loose our dreams, primarily because we are so involved in our everyday life to even give them a second thought.
Author Phil Taylor  would like for all of his readers to be reignited and enthustiac about about setting goals again, and living their dreams.  He mentioned to me that there are five (4) reasons people fail to set goals. (1) Fear (2) Poor Self Image (3) Not Realizing the Importance of Goals (4) Not Knowing How to Set Goals.  In his new book "Set Yourself On Fire" Phil provides the reader with the four simple steps to setting goals, and believe me it is worth your time to set down and reignite yourself and learn how to properly set goals, then don't be afraid to achieve them.
Phil reminds us that living our life purpose is so important, and if you fuel that purpose with aligned goals to your values you will be come unstoppable.  Just remind yourself of the statement by Henry Ford "If you think you can or you think you can't you're probably right.  So if you are looking for an easy to read book with wonderful stories, inspiration and ideas to ignite your fire then I highly recommend "Set Yourself On Fire" by Phil Taylor.
If you would like to learn more about Phil, he is the founder of Goal Achiever International and if you click here you will be directed to their website.  You can also find Phil on Linkedin.  Enjoy this interview with a very inspiring and wise man.