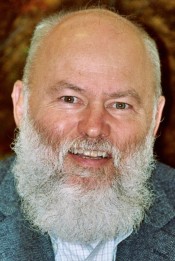 I sincerely appreciate Dr. Jeff Brantley and the work that he is doing at Duke University as the director of mindfulness-based stress reduction in the Integrative Medicine department.  His new book co-authored with Wendy Millstine entitled " True Belongings" is a simple read and a wonderful reminder of the practices we can implement into our daily lives to overcome loneliness and connect with others.
Have you ever wondered what keeps you from connecting more authentically and deeply in each moment–with yourself, with another or with the flow of your life?  Are you ever curious about the obstacles blocking you from from experiences of deep joy and unwavering contentment and belonging?
Who among us has not been affected by one or more of these challenges in our lives?  The experiences of loss and vulnerability that we all share is yet another way in which we humans are more alike than we are different.  As human beings we are part of the whole, called by us "Universe", a part limited in time and space.  We experience, thoughts and feeling as something separate from the rest–a kind of optical delusion of consciousness.
What Jeff and Windy bring forth in "True Belongings" is how mindfulness can help us in becoming more connected not only to one another, but at a soul level to who and what we are longing to express to the world.  Mindfulness is a core human capacity, and it refers to noticing or knowing what is happening in each moment. Mindfulness is the awareness of your thoughts–mindfulness does not identify with any thoughts or feelings but is aware of them.
In this book the authors assist you in shifting your perspective and frame of reference that you are holding in any given moment.  Learning to release the personality's grip on any narrow perspectivel on any subject-setting down and relaxing the view dictated by the rigidly held opinion of the ego-mind–immediately open each of us to a much vaster and more mysterious universe of possibilities and meanings, alive in each moment.
This book is filled with wonderful practices that when cultivated will bring you into a closer relationship with yourself and other.  I recommend reading and learning what truly will help one transform the loneliness and isolation feeling into happiness and belonging.  I hope you enjoy this great interview with Dr. Jeffrey Brantley.  If you would like more information about Dr. Brantley please click here to be directed to his website.