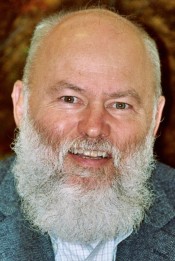 Dr Jeffrey Brantley is probably one of the most relaxing, calm authors I have spoken with in a very long time.  He is the kind of man that makes you feel right at home no matter what.  His charm and warmth are certainly felt through the thoughtful and deliberate mannerism he conveys in our interview together.  It is no wonder that he is a man who has studied and practiced the art of mindfulness, meditation and stress reduction for much of his adult life.
His new book entitled, "Calming Your Anxious Mind" is a wonderful guide that will provide the reader with insights, and instruction on the art of mindfulness, mediation and the use of compassion to help in the reduction of anxiety, fear and panic.
Dr. Brantley explains that rampant anxiety is a modern problem, and that mindfulness is an ancient practice that holds the solution to it.  In this ground breaking book, "Calming the Anxious Mind", Dr. Brantley shows the reader how to apply mindfulness practices such as meditation, "paying attention on purpose," and accepting your thoughts and feelings to your anxiety symptoms.  Along the way he offers inspiring stories and accessible discussions about the biological effects of mindfulness.  Dr. Brantley dispels the myths about meditation and mindfulness, so any reader who thinks that beginning a mindfulness program means packing up and moving to Tibet can rest assured these practices can be integrated into their everyday lives.
According to Dr. Brantley, over 25 million Americans currently suffer from some from of anxiety.  In his new book "Calming the Anxious Mind" they find avenues of treatment that they can use any time to free themselves from anxiety's grip.
I know you are going to love my interview with Dr. Jeffrey Brantley for he is extremely insightful into the benefits associated with the practice of mindfulness and meditation.  Your life can really change just by listening and practicing what Dr. Brantley is advocating.
If you would like to learn more about his work and books please click here to access his website.  So sit back relax and enjoy a wonderful journey with a beautiful soul who has so much knowledge on a subject that most of us in our society today not only need to hear, but practice.