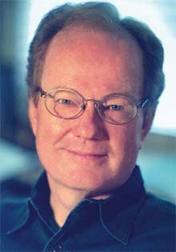 I thoroughly enjoyed my interview with author Richard Daft about his new book entitled " The Executive and the Elephant-A Leaders Guide to Building Inner Excellence".  I have interviewed 100's of authors in the personal growth industry, but none  have as good of perspective  as author Richard Daft with the challenges we face in applying and sustaining change in conjunction to our beliefs,  behaviors and associated actions.
In my interview with Richard Daft we discuss what is referred to as the knowing and doing gap.  As Richard states " Kings, heads of government, and corporate executives have control over thousands of people and endless resources, but often do not have mastery over themselves. From a distance larger-than-life leaders may look firmly in control of their businesses and their personal behavior.  What about up close?  Personal mastery is a difficult thing."   The book is truly about helping leaders to recognize the two parts of themselves and to learn how to calm down, train and guide their inner elephant toward the desired success.
Richard gives an assignment to his MBA class at the beginning of the school year. He asks them to find one thing that they would like to change about themselves over a period of three weeks such as an improved exercise plan, diet, better nutrition etc. What he finds after checking in with the students is that the things they wanted to change about themselves were short lived and unsustainable over a long period of time.  He quotes from Dr. Jim Loehr " Everyone has the same amount of self-discipline, almost none.  People mistakenly think they can change their lives if they just try harder and summon enough willpower.  It seldom happens."
Richard says that a human beings seems composed of two selves-one it habit bound, impulsive, and emotion driven, and the other more thoughtful, circumspect, and rational. The idea of the two selves has a long tradition in Western culture; they are represented in the battle between reason and emotion, superego and id, angel and devil, the light side and the dark side, good and evil, and the spirit and the flesh.   This all adds up to as having two parts, or two selves, so to speak that sometimes are in conflict.  The bigger part is unconscious and forceful, and manages most of our behavior,  the other, smaller part is conscious and makes deliberate choices, and seems to play a subsidiary role, being used only on occasion when needed.
I sincerely appreciate how the author explains these aspects of our personality, and how they interfere with us reaching personal mastery or our highest potential.  I highly recommend this book, for its simplicity ease of reading as well as overall wisdom on the topic of personal mastery.
If you would like to learn more about the author Richard Daft please click here to be directed to his website. Enjoy this wonderful interview with a great author.