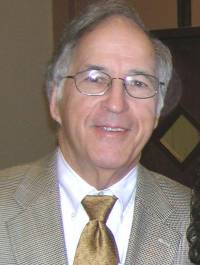 Don Green the executive director of the Napoleon Hill Foundation is a man with deep wisdom and knowledge about any aspect of Napoleon Hill.  In my second interview with Don we discuss one of Napoleon Hill's book entitled " Keys to Success".   This book is a wonderfully easy read, and really carries the essence of Hill message by conveying the 17 principles of personal achievement.
I know many of you are going to say that you have heard it all.  That you know more than you want to know about personal growth and mastery.  Well that might be true, but this particular book provides the reader with the foundational principles—and they really do work if you work them.   One of the things that Napoleon Hill emphasized was a "definiteness of purpose".  We know that this principle is fundmental to our success, and I don't just mean monitory success.   You have to love what you do, and when you have that passion almost anything is possible.  If you are willing to toss your fears to the wind, and really live your life with purpose and passion your dreams are possible.  As I have said, don't get to attached to the way your dreams manifest, just go with the flow and enjoy the journey for your "definiteness of purpose" will carry you a long way.
Napoleon Hill writes in the "Keys to Success" that faith is one awareness of belief in and harmonizing with the universal powers.  The key principle is faith and belief in something greater than yourself.  We are all aware that their is a power greater than us that resides in the universe, call is God, Universal Power whatever you like. The key is that you believe and have faith in something greater than yourself.  You might be saying how silly, of course I believe in a Universal Power—that is great but the larger issue is never to doubt that power.  Listen to your intuition, follow your heart and co-create with this wonderful energy.
I can't say enough about a simple book, with so much wisdom ""Keys to Success" by Napoleon Hill.  Please if you would like more information about the Napoleon Hill Foundation then click here to be directed to their website.  Enjoy this wonderful interview with Don Green the executive director of the Napoleon Hill Foundation.