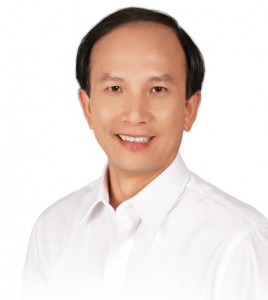 I had the honor of interviewing Chunyi Lin one of the foremost masters on the practice of Qigong.  I know many of you have seen people in the park or possibly on the health channel performing the practice of Qigong and all of the associated methodically movements, and you just might be wondering what it is all about?
According to Chunyi Lin and his book and audio program entitled, "Spring Forest Fundamentals-Unlocking Your Healing Energy: A Simple Guide to Experiencing Optimal Health and Wellness,"  Qigong is the study of energy and since everything is a form of energy, Qigong it is the study of the whole universe, including physics, chemistry, psychology, biology, astrology, electricity and medicine.
In China, the ancient art of Qigong has been practiced for many different purposes for thousands of years and the benefits are as many as there are aspects of life.  The Spring Forest Qigong focus is the use of Qigong for healing.
In my interview with Chunyi Lin the Master Qigong teacher, we discuss the importance of getting the movement of energy flowing and releasing the points of blockage.  Chunyi Lin states that there are six main causes of energy blockages: 1) Unbalanced Emotion, 2) Nutrition 3) Weather and Seasons 4) Environment 5) Wrong medications 6) Injury. The active exercises to help release the blockages are like moving meditations. They strengthen our physical energy and help to open all of the energy channels in the body.  They help bring our Yin and Yang energy back into balance, get rid of energy blockages and develop our spiritual energy so that we can heal physically, mentally and spiritually at the same time.
I encourage you to listen to this wonderful podcast with a master in the art and practice of Qigong.  The Spring Forest techniques will certainly heal you, and bring more peace into your life.
If you want to learn more about the Spring Forest Qigong programs I would recommend that you visit the Spring Forest website by clicking here.  Enjoy this wonderful interview with author and master Qigong teacher Chunyi Lin.