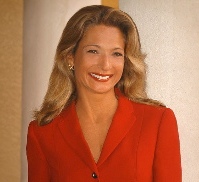 While Patricia is not an author yet, she is certainly a highly qualified speaker, trainer and coach.  Her concepts and ideas about leading your life from the inside out will assist anyone seeking to grow and learn more about themselves.
She works with business people in assisting them to become transformational leaders and thinkers.  In my interview with Patricia we explore the patterns that we need to shift to obtain a more balanced life and to become more centered.
Reinventing Success from the Inside Out with Patricia Varley is a powerful facilitation guide and supports participants in transitioning between the mainstream and what is evolving on the planet at this transformative time in history. She leads people through the processes, tools, techniques and strategies to awaken their integral authenticity and discover and communicate their uniqueness and live their vision. She assists a wide range of clients in multiple industries, developing and implementing creative strategies and insights to help them achieve integrated and satisfying professional and personal lives. By connecting them more to who they are, they are better prepared to shift and take an evolutionary leaps in all areas of their lives and work and live from their highest potential.
I am certain that you will see a book in the near future by Patricia. But in the meantime you can visit her website to learn more about her coaching, and workshops by clicking here.