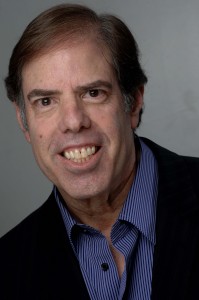 I was introduced to author Mark Samuel by my good friend and author Jonathan Ellerby.  His book entitled " The Power of Personal Accountability" is really a wonderful read for anyone who is interested in taking action with relation to your desired outcomes.
During our dialogue in this interview we discuss Mark's "Personal Accountability Model" which has two loops.  The first loop is that of being a victim, and the second loop is that of being accountable.  What I find interesting is that accountability is all about a choice.  If a situation arrises and we set our intention to become accountable, then we own the outcome and it is so much more empowering.  On the other hand if we choose to be the victim, them we frequently go into the blame game and rationalize our actions.
Mark has identified "forgiveness" as one of the legs on his accountability loop.  As Mark states " forgiving others–and one's self–is like hitting the "un-scribe" button in response to those annoying e-mails you get, which you never asked for.  That unsolicited spam is just there, taking up space in your e-mail box, taking time in your day. They don't add anything; they're just a nuisance. The same holds true for those judgments: they take the place of creative thoughts, of loving thoughts.
If you are at all interested in learning how accountability to yourself and other can empower you, and propel you into understanding the power of your stated actions and desired results then you need to listen to this interview with author Mark Samuel.  Mark has been teaching classes and conducting seminars for years empowering people about accountability.  Through self-examination you learn the most important thing, to have control over yourself.
If you would like to learn more about Mark Samuel then I would recommend that you visit his website by clicking here.  Enjoy this wonderful interview with a master in accountability, Mark Samuel.