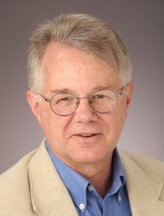 I have known Clark Quinn for many years, and he is a well-respected thought leader in the field of learning science and instructional design.  This podcast is not only for the people that organize and develop learning content to be delivered through various forms of media but for the person that is interested in learning how the neuroscience of our brains work to recall, learn and apply new content.
I know you will receive new insights into how you learn by listening to my podcast with Clark Quinn.
Learning sciences is an interdisciplinary field that works to further scientific, humanistic, and critical theoretical understanding of learning as well as to engage in the design and implementation of learning innovations, and the improvement of instructional methodologies.
Clark has written books on learning and development, technology, learning science, and in this interview, we discuss his new book entitled "Learning Science for Instructional Designers: From Cognition to Application"
In this very informative interview, we speak about adapting to change, a better understanding of the brain, learning skills, cognitive science, and practice. He encourages everyone to stay curious and keep learning.
The title says "for Instructional Designers", Clark pointed out that the book is actually for everyone as 'instructional designers' include teachers, faculty members, coaches and mentors, managers, and even parents!
If you want to know more about his book Learning Science for Instructional Designers: From Cognition to Application and practice-oriented framework for making learning more meaningful, please visit Clark's website at https://quinnovation.com. Clark also has a blog site called Learnlets where you will know more about his deep learnings and expertise.
I hope you enjoy this interesting interview with author Dr. Clark Quinn about his book Learning Science for Instructional Designers: From Cognition to Application"