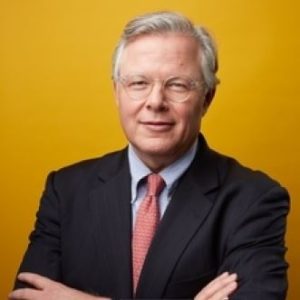 We live in a world that focuses on specialization, and that fact is not a negative,  but can someone become a success without such a focus on specific skills and be a Jack-of-All-Trades and still reach the top.
My guest on this podcast is the former CEO of Sonic Drive-In a major franchise fast food chain headquartered in Oklahoma City.  Cliff Hudson's new book is entitled " Master of None-How a Jack-of-All-Trades Can Still Reach the Top. Cliff addresses the fact that to reach the top it is not always necessary to be so skilled at one thing but to have a multitude of skills that you are good at and that help you navigate the path toward success.
As Cliff states on the book jacket " In his best-selling book Outliners, Malcolm Gladwell introduced readers to the "10,000-Hour Rule"–the foundation of success in any endeavor. But as Cliff reveals, there are serious pitfalls in this philosophy. What happens to those who spend their careers trying to achieve something that doesn't quite pan out?
In my interview with Cliff, we discuss all the twists and turns of his personal career that lead him to become the CEO of Sonic Corporation.  His journey like many was not a straight line to the top, and he had to learn how to become skilled at many different elements in the business before obtaining the position of CEO.
If you want to learn more about Cliff and his new book Master of None-How a Jack of All Trades Can Still Reach the Top, please click here to be linked to his book website.  You can download a free chapter and check out his podcast as well.
I hope you enjoy this engaging and inspiring interview with author Cliff Hudson author of Master of None.