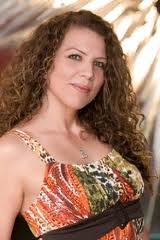 I recently had the pleasure of interviewing author  and clairvoyant Therese Benedict.  Her new book entitled "Days Go By, Not Love" has been written as she states from the words of God, and it is now time for his words to reach all of his children; to bring this world together.
Theresa herself as a  clairvoyant has helped many of her clients make connections with the angels around them who are there guiding and protecting them as they move through their daily lives.  Therese states that when you give your life to God knowing your angels will help you complete your change in life—you will be successful in your hearts desires. You will learn how they speak to you, and how to make it through this life of positive change.  It is important to trust what you are doing. To know you are making the right choices to better who you are as a person.
Therese says that anyone can learn how to speak with and intuit the angels.  You need to pay attention to your spiritual intuition as well as your surroundings, and the messages that the angels are relaying to you will become clear. Practice everything you learn and use it with your heart.  Give yourself to the angles; you will see miracles when this is in place.  Trust God, believe in the angels and believe in yourself.
I know at times we all can get depressed and down because things don't seem to be going our way.  It is times like this is when we need to reach within and believe in a higher power, God, angels whatever provides you with the inspiration to uplift your spirit and touch your soul.  It is our soul that longs to make the deep inner connection with God, and if we learn to nurture our soul we certainly will look at the difficult and challenging times with a new perspective, and sometimes that's all it takes.
If you are in need of an uplift and some inspiration then you ought to read "Days Go By, Not Love". Therese new book has been designed to provide the reader to dig deep,  reflect and write through journaling pages as the end of each chapter .  I don't know about you,  but journaling is very cathartic for me–and Therese's book provides ample opportunity to read, reflect and write.
If you want more information about Therese  Benedict and her new book please click here to be directed to her website, or click here directed to her Facebook page.
Enjoy this great interview with a wonderfully authentic author–Therese Benedict.