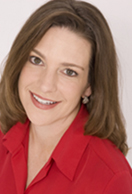 I thoroughly enjoyed my interview with Maribeth Kuzmeski.  She is one of the most knowledgeable authors that I know working with business marketing professionals to sharpen their connection skills.
You might be asking just what are connector skills, well it is that wisdom that you posses within to reach out at the right time and speak with someone who you think just might be able to help you jump start a project or a business idea.  Maribeth says to forget marketing tactics or business school best practices.  Those are handy, but its' really people–and the relationships you build with them–that form the cornerstone of long-term success, sales growth and excellence.  Whether you're a salesperson, an entrepreneur, or an executive, your ultimate job is to bring in clients and keep them.
Maribeth's new book, "The Connectors",  presents a five-step methodology that helps you to build the kind of high-quality relationships that lead to lifelong clients, repeat customers and endless referrals.
Inside her book you'll learn how to:
Stop networking and start truly connecting
Create an avalanche of referrals and an army of happy customers
Become a "connector", even if you've never been a "people person"
Find your social IQ–and improve it
Put relationship-building principles to work daily
Focus on others and reap the rewards yourself
Ask the right questions–and sell without selling
Differentiate yourself through the impact you have on others
These skills and more are revealed in "The Connectors".  My interview with Maribeth also reveals many of the benefits of learning how to become a better connector.  I recommend that you listen, and learn from this master in her field.
If you are looking to build relationships, and make more meaningful connections then this is a must read book. If you would like more information about Maribeth and her services I recommend that you visit her website by clicking here to learn more.  Enjoy this wonderful interview.