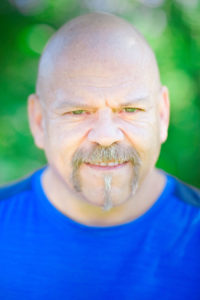 As most of you know I very rarely do interviews with individuals that are not authors.  I was approached by Dean Brown a life coach from Ontario, Canada about doing a podcast, and I accepted his offer because he had such a compelling personal story.
Dean has a life story that people need to hear, and learn from.  As he puts it he has been to hell and back several times as a result of several attempted suicides.  Most of us know that low self-esteem can be a factor in creating the depression required to shift our emotions and feelings so we are driven to behavior that is self-deprecating.   As Dean states " he was fortunate to have had one person each time came to his rescue before he completed the act of suicide."
Dean has come a long way since his attempted suicide and is now a successful Life Coach in Canada.  In this podcast, we speak about the "MACROS Method" which is a high-performance coaching program developed from 15 years of research, combined with the Law of Attraction, and creating amazing transformational results.
Please listen to this podcast to learn about what the acronym MACROS stand for, and how you can use these tools to create the life you were meant to live.
If you want to learn more about Dean S. Brown and his transformational coaching programs, please click here to be directed to his website.
Enjoy listening to the life journey of Dean someone that you can learn a lot from–while recreating your new personal reality.