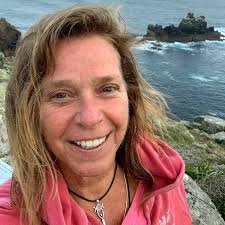 If you have ever wondered about how working with your energy chakras and energy medicine might play a role in the overall attainment of your human potential, then the guest for this podcast will help you make that connection.
Alison Kay Ph.D. is the author of a new book entitled " The Dragon Master Creatrix-Conversations with a Female Spiritual Teacher." 
In our interview together about her new book, we discuss the many facets that affect and block the flow of many different types of energy that we seek to bring into our life–such as abundance energy.   This book covers topics such as love, money, sex, body image, relationship harmony, just to name a few.
Alison utilizes the conversations with her students as the backdrop for the reader.  She takes stories and conversations with her students and the answers she provides as their spiritual teacher to bring awareness to how one might approach their own issues and see their world in a different light.  This book " The Dragon Master Creatrix" is an inspiring and transformative read and a must for anyone on the spiritual path who wants to explore the many elements of how to work with their energy and learn how it might be blocked.
If you want to learn more about the offerings that Dr. Alison has please click here to be directed to her website.  There you will find information on her Vibrational Upgrade program and you can download her free audio program called Energy Cleaning and Transmissions so you can reach the next level of success.
Alison is also holding a Free Live Call on Thursday, January 28th at 9 PM EST, just click here to sign up and join Alison's community of like-minded spiritual aspirants.
I hope you enjoy this fun, engaging, and informative podcast with Dr. Alison Kay about her new book "The Dragon Master Creatrix."