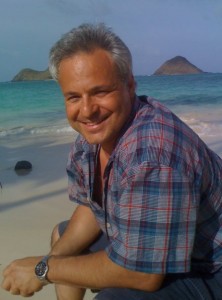 I was listening to an interview on Fox 5 San Diego with author Clint Arthur and was intrigued by his message about his new book "The Last Year of Your Life".   Unlike many personal growth authors Clint's approach to living your life is to look at life as if it is the "Last Year of Your Life".  I can really appreciate this way of looking at life, for I believe we would all find new ways to live our lives if we knew this was our last year of life.
Clint's book is designed as a workbook with lots of thought provoking questions at the end of each chapter.  They are designed to engage the reader in creating concrete results and question the things in life that are really important.  There is a chapter for each week of the year with very simple and easy to do exercises.  If the reader completes the whole 52 weeks the objective is that they will have completed some very deep personal reflection and discovery, thus transforming their life.  This can be some of the most difficult work, but the most rewarding.
I speak from experience, if one does the work and really applies themselves to any personal growth and transformational work they will see results.  The key here is to stick to the work and do the lessons.  I know that it is frequently tough, and life seems to get in the way but I encourage you to do the work first!!!.
In my interview with author Clint Arthur we discuss not only some of his personal life experiences, but we discuss some of the master teachers he has admired throughout his life and the important roles they played in shaping the person he has become today.
Clint has a quote in his book from the by the Buddha "All that we are is the result of what we have thought"  Just remember, put good thoughts in and get positive results out.
If you are looking for a book will become your 52 week guide then I would recommend that you pick up a copy of Clint Arthur's book "The Last Year of Your Life".  Please click here to be directed to Clint's website for more information.