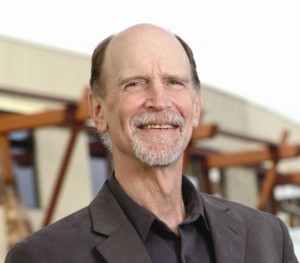 It was a kick interviewing Robert Levine.  He really has a grasp on how cultures around the world keep time differently.
In his book entitled, "A Geography of Time", Robert Levine articulates the differences between clock time, nature time and event time.  Nature time is the time used by all forms of life and is determined by the sun and seasons. Event time is basically the time needed to perform the tasks of the day, and clock time is a more recent invention and is primarily a product of industrialization and commerce.
In my estimation it is somewhat unfortunate that most of our western culture works on clock time.  We hurry to go here, there and everywhere, and frequently miss the special moments that help to make our minutes, hours and days more enjoyable.
Robert did extensive studies throughout the world, and found varying paces and tempo of life.  He found that the quicker we speak, walk, eat and drive that the economic well being of these communities were usually better.  So I guess if you want to have a more financially rewarding life you should live in New York or Los Angeles.
The top five countries using the index of pace of  life or time consciousness are in order, (from fastest to slowest) Switzerland, Ireland, Germany, Japan and Italy.  The five slowest or least time conscious countries are,  Syria, El Salvador, Brazil, Indonesia and Mexico. By the way the US is 16th place in world standings.
You are going to love this interview with Robert Levine as we weave our way through"A Geography of Time" and discuss some very deep philosophical questions.  I pose the question about our pace of life, and our ultimate impermanence here on this physical plane.  We speak about the Buddhist perspective about time, and how this shifts whole cultures.
We certainly are a very productive, time bound culture but changing our pace would probably relieve much of the stress in our society that causes many of the physical aliments that are epidemic states.  We should as a culture learn how to pace our life which would lead to more enjoyment of life and would enhance our relations with others.   As Robert states he envisions an attitude of "multi-temporality" where by the person who has mastered time can move easily between nature time, event time and clock time as the situation and need requires.
This is a wonderful interview with a tremendous man, with lots of personality, insight and wisdom to provide to you.  Please click here to be referred to his website for additional information.