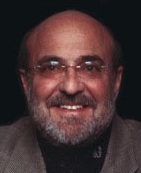 My good friend David Corbin has just released his new book entitled, "Illuminate: Harnessing the Positive Power of Negative Thinking".  Isn't that a great title for a book?  Not only is it a great title, the concepts presented here are wonderful.
How many of you when you have been challenged or confronted with a negative situation take the time to learn from it?  Many times we divert our energy and move in the opposite direction of the challenge hoping that it will go away.
In David's new book he dispels the myths about constantly remaining positive to find solution.  This is very contradictory to the traditional Positive Mental Attitude approach.  David believes that if you illuminate the negative and question authority, become proactive and think outside the box that it will help you find solutions to your challenges. He states that we need to develop critical thinking skills and be unafraid to face the truth.
David's book is filled with examples and experiences of countless individuals who have discovered that negative thinking can bring about unparalleled positive results in anyone's work and life.  So if you want to make breakthroughs in your life look at what is not working and learn from your mistakes.  I love the analogy in this book about Thomas Edison.  If you remember Edison took 300 tries to develop the light bulb.  He was reminded about how many times he failed.  And his answer was, "I now know over 300 ways not to make a light bulb."  What a great analogy for life, just keep trying even if you are failing at something and at some point you are going to have a breakthrough.
I am sure glad that Edison illuminated the negative, because if he had not we would all probably still be in the dark.If you want to know more about my good friend and author David Corbin you can visit his website by clicking here.  He is really a wonderful man with a big heart and lots to teach us about harnessing the positive power of negative thinking.