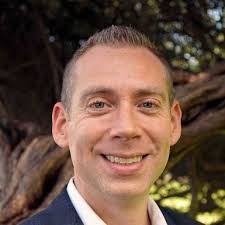 It is the beginning of a New Year, and given the ups and downs of 2020, we are all looking for ways to invest in a way that we can create passive income and create financial freedom in our lives.
Justin Donald author and lifestyle investor extraordinaire is someone who has spent years attempting to figure out the best investments that can create a passive income and create financial freedom, and in his new book "The Lifestyle Investor-The 10 Commandments of Cash Flow Investing For Passive Income and Financial Freedom " he gives the readers an inside on what to do and what to avoid when it comes to investing.
Justin's ten (10) commandments are sound advice such as lifestyle first, reduce the risk, and find invisible deals just to name a few.
Justin also speaks about Murphy's Laws for the Lifestyle Investors and provides a checklist which includes such fundamentals such as 1) If it looks too good to be true, it probably is. 2) If anything feels creepy it probably is. 3) Beware of name droppers and name dropping.  There are a lot more laws, but you will have to read his book or download them free from his website. You can go to Justin's website and get a free download of all Of Murphy's Laws, just click here to be directed to his website for your free version of the laws.
I hope you enjoy this informative and practical interview about investing for your future with Justin Donald.  You can learn more about Justin's podcast, blog, and mastermind course by clicking here to be directed to his website.
It should also be noted that all the proceeds from the sales of his book will be donated to the reduction of human trafficking.  Please order from Justin's website by clicking here.  Thanks for listening and enjoy this very informative interview with author and investor advisor Justin Donald.