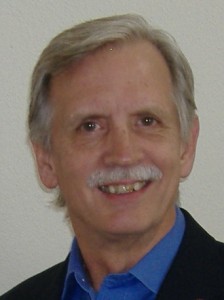 What a wonderful interview with  Thomas Picard.  In his new book entitled, "Mental House Cleaning",  Picard explains the importance of attitude adjustment, and how important altering our beliefs really are if we are to transform our lives for the better.  We discuss the famous physiologist  Maxwell Maltz and his work in Psycho-Cybernetics.
Picard is an advocate of Maltz's work in which the basic premise is that your "outer life" is a reflection of how you see yourself on the inside, what he called "self-image." Dr. Maltz noted that you can never rise higher than your self-image. If your "inner self" is not equal to your "outer self," then you will always revert back to where you think you belong.
Personal growth and spiritual transformation books can be dry and serious-minded. But if you're the kind of person who loves pratfalls, jokes, and screwball humor, then Picard's new self-help book will tickle your funny bone while tuning up your transformation.
Mental Housecleaning (Attitude Adjusting You Can Do in the Comfort and Privacy of Your Own Mind) by Dr. Tomás Lafayette Picard, internationally renowned speaker, author and healer,  is just the thing for someone questing for success, prosperity, happiness and sanity in an insane world. In these turbulent and sometimes depressing times, why not learn and laugh at the same time? You can find truthful answers to life's real haunting questions illuminated through Picard's loopy charm.
Profound insights abound in this clever step-by-step book on how to command the power of your mind and the power of the Universe to support your desires. It's the perfect book for people who have been reluctant to dive in due to the weighty content and possible discomfort of change.
If you would like to learn more about Tomas Picard I recommend visiting his website by clicking here.