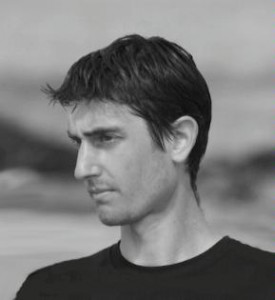 This is my second interview with author Brendan Brazier.  Every time I interview Brendan I continue to learn more about nutrition and the important role is plays not only in our health, but in how the foods we eat impact our environment.
In Brendan's new book "Thrive Foods: 200 Plant Based Recipes for Peak Health" Brendan lays out the importance of a plant based diet, and gives the reader great recipes that are nutrient-dense and which have a very low impact on our overall environment.  In my interview with Brendan we speak about what he calls "Nutrient-to-Resource Ratio".  Brendan refers to this ratio as a proactive form of health insurance and environmental preservation rolled into one.  This ratio reveals the extensive amount of arable land, water, and fossil fuel consumed to produce food, as well as taking into consideration carbon emissions created.
Brendan states that the average American could have a greater impact on the on the environment by switching to the eating suggestions in the book.  That is one person swapped out a Standard American breakfast for a plant-based, nutrient-dense whole food smoothie for one year, it would conserve the same amount of C02 emissions as created by driving a mid-size car from Vancouver to Tijuana, Mexico.  If everyone stopped eating factory farmed beef for one year, it would conserve the equivalent of c02 emissions as over 2 trillion miles being driven in a mid-size car.
Needless to say if we as consumers would think about our choices in food consumption we could have a significant impact on the worlds environment.  A diet based in nutrient-dense, plant based foods not only improves our health but it has a positive impact on our environment.
Brendan's book is loaded with great recipes that are good and easy to make.  So if you want to improve your diet, loose weight, and help the environment then I highly recommend that you get a copy of Brendan's new book.  If you would like to learn more about Brendan Brazier please click here to be directed to his website.  He also has a company called Vega that produces plant based products, you can learn more about Vega by clicking here.
Enjoy this great interview with truly a man on a mission to save our environment, as well as increase the life span of millions of people.