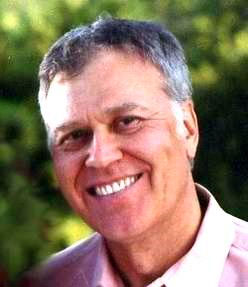 In my interview with author Jonathan Parker we discuss his new book entitled " The Soul Solution-Enlightening Meditations for Resolving Life's Problems".  The step-by-step soul solutions that Jonathan offers addresses that most profound of human quests with techniques that prompt transformational shifts.  The meditations in his book are self-guided practices to explore fear, meaning, ego, love, abundance, and healing in ways that connect readers to their core–the soul beyond body and mind form which real understanding and lasting fulfillment flow.
" The purpose of this book and the soul-solution process is to allow you to have a unique and direct experience of your own soul through meditation and to begin to form a conscious relationship with it, say Jonathan. "Through this process, you will answer some of the most important questions about your soul, and it will enable you to integrate inner experiences with transformations in outer realities".
Jonathan and I speak about how the "ego" frequently gets in the way of us listening to and experiencing what the soul longs to teach us.   He says that over time with meditation practices the soul replaces the ego and over time the ego traits dissolve.   The soul is what is left behind when the ego is gone and is sometimes referred to as the True Self because it is really who we are. It is the individualized expression of the divine spirit that pervades all existence and it embraces the highest qualities of life and beauty we admire.  The ego operating system can be replaced by the soul operating system by integrating it more and more into every day life.
Jonathan provides the reader with a simple (3) step process of connecting with the soul and integrating its qualities and awareness into everyday life. 1) Discover the components that make up the struggle, suffering, problem or lack. 2) Acknowledge the problem is not emanating from your soul and therefore can be released. This is called disidentifying from the issue. 3) Integrate the soul's presence and qualities into the issue and your reactions to it.
I think you will find the suggested meditations that Jonathan offers to be very helpful in getting you in touch with you soul.  Please enjoy this wonderful interview with author Jonathan Parker, and if you would like more information please visit his website by clicking here.