I frequently get authors that contact us to profile their books on Inside Personal Growth.  Sarah Collin's, the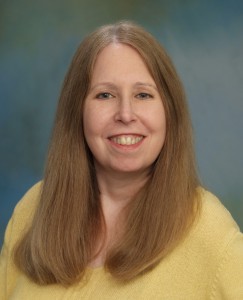 author of "The Little Guide to Big Changes", caught my attention and I decided to do this podcast.
Sarah's new book is a practical guide that will assist any reader in making profound changes in their life.  This is a quick read book, and loaded with tools and tips to help you overcome fear, anxiety and the frustrations in your life.
Change is scary and unpredictable says Sarah.  Better to be safe and miserable that to risk the unknown? You never know, things could turn out worse than they already are as stated in Sarah's chapter on Choosing Change. In order to move forward in life, change must occur. Otherwise, life stagnates and stops flowing.
The Little Guide to Big Changes is all about the means of creating change when you feel stuck.  As we all know we can't change others, we can only change ourselves and the process of change is exactly that…… a process.
Sarah writes a lot about prayer and meditation as a practical tool to make a connection with the Divine.  When we listen to the Divine within it is a reliable source for guidance.  Inner guidance is learning how to listen and discern the voice from within.  Sarah mentions that prayer is not a one-sided conversation, it is a dialogue with the Divine.  Talking to the Divine is a marvelous technique for initiating change in your everyday life. All that is required is sincerity of your heartfelt emotions, and belief that your words are being heard and above all, trust that your prayers will be answered.
I encourage your to listen to this podcast with author Sarah Collins, to learn more about how the six steps to creating lasting, positive change in your life.  If you want to visit Sarah's website please click here to be linked to her site. Enjoy this podcast!!!