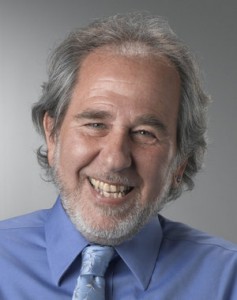 According to author Bruce Lipton, civilization is on the threshold of a profound evolutionary leap.  He says that the old conventional beliefs hold evolution as a long and gradual process.  However, the new science insights reveal that evolution occurs in what amounts to quantum jumps.
The new science of "epigenetics" tells us about our own powers.  The conventional belief held that our fate was genetically determined when in truth our genes are controlled by our perceptions of the environment.  When we change our perceptions of the environment we become master of our genetic fate.  Now, that is quite powerful if you grasp the significance of what he is saying.
In Bruce's new book, "Spontaneous Evolution", he reveals how changing our understanding of biology and human history will help us to navigate these turbulent times and invites the reader to reconsider:
The unquestioned pillars of biology including the random evolution, survival of the fittest, and the role of DNA.
The blueprint for our sustainable, life affirming future that is literally inside you-encoded in each of the trillions of cells comprising your body.
How our beliefs about nature and human nature shape our politics, culture and our individual lives.
How each of us can become planetary "stem cells" supporting the health and growth of our world and every individual in it.
I know that these are bold shifts on our beliefs, but Bruce lays out evidence that this is occurring now and by releasing the old beliefs that keep the status quo in place, and by building our lives and world on this heartening new story, we can trigger the spontaneous evolution of our species.
Spontaneous Evolution is an insightful, playful and ultimately hopeful look at the unfolding destiny of our species–how you can play an active role in birthing the evolution of humanity.
I encourage everyone to read and understand how you are going to become part of our new Spontaneous Evolution as a species on this planet.  Don't resist, resistance is futile.
If you would like to know more about Bruce Lipton and his wonderful books please click here to be directed to his website.  You can also find lots of video's on You Tube where Bruce is speaking about this subject by clicking here.