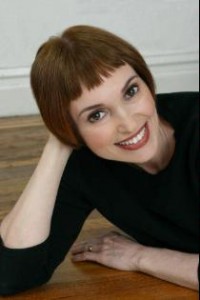 What fun it was interviewing Victoria Moran again.  She is a wonderful author, and has written many inspiring books.
Living a Charmed Life is one of those easy to read entertaining books that everyone can get something out of.  The book is a compilation of action-inspired essays.  It invites the reader to discover the magical element of every nanosecond of your time on earth!  Each essay in every one of the fifty chapters is an opportunity to learn, laugh and find a alternative attitude to help you through your day. The book covers topics such as living richly, staying close to what makes you come alive, and how to be completely, utterly yourself.
Moran emphasizes that happiness is possible for anyone of any age in any circumstance. Living a charmed life is your birthright, and it's one that you can start to claim as soon as you take to heart-and put into action-the practical and spiritual tips you'll find in this book.  The lucky charms, honed from Victoria's own life experiences, will elevate your attitude, change the way you see  yourself and will help you to improve every aspect of your life including your health, relationships, finances, and peace of mind even in these challenging times.
Victoria emphasizes the importance of doing what brings you meaning and joy.  She says that for most people this is usually something simple like cooking, gardening, music, volunteer work or exercise. She also states to watch your words, for they are very powerful. She also suggests  keep good company for the downers will bring you down and to to avoid them if at all possible.  Her book is filled with wonderful stories and is positive, inspiring and uplifting.  I would recommend this book to anyone who would like a positive daily injection!!!
If you want to learn more about Victoria Moran and her other books, workshops and blog please click here for access to her website.