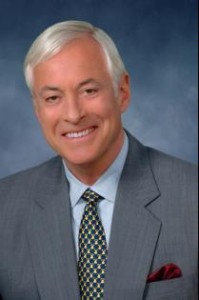 I am sure that for most of you it goes without mention, that you are familiar with the well known author and speaker, Brian Tracy.  I was recently forwarded a copy of his new book entitled, "Reinvention: How to Make the Rest of Your Life the Best of Your Life".
I had the pleasure of interviewing him for this podcast about his new book, and was very impressed with his philosophy about our current world affairs regarding the job market and finding employment.  It is Brian's opinion that the 80/20 rule applies to most people.  That 20% of the people are proactive and have an entrepreneur mentality when it comes to finding work, and that 80% of the population are very reactive.  He states that most people are not continual learners, and that when asked about their job experience they will state that they have 20 years of experience. He contends that they really have one (1) year of experience repeated 20 times over.
Brian states that people spend an inordinate amount of time in tension releasing activities such as being entertained, and much less time educating themselves for personal improvement.
Brian's new book, "Reinvention: How to Make the Rest of Your Life the Best of Your Life", is about taking control over your life and career.  His book helps you to take stock of yourself before you go out looking for a job, to understand the job market and how to find the unadvertised jobs.  He mentions that most good careers/jobs are not advertised, and that it takes investigative work using the internet and other resources to find the job you are looking for.
Brian provides a combination of practical tactics, motivational incentives and encouragement to the reader.  Anyone seeking fulfillment and a fresh start will find proven strategies and invaluable advice on how to move forward in these turbulent times.  How to master critical thinking skills such as: reevaluating, rethinking, reorganizing, restructuring, reengineering, reinventing and regaining control after an unexpected setback.
"Reinvention: How to Make the Rest of Your Life the Best of Your Life", is a must read for anyone experiencing the challenges associated with finding new employment and reinventing themselves. This book is packed full of wisdom, advice and how-to strategies and it is an easy read.  I highly recommend Brian's new book.
If you would like additional information about Brian Tracy, please visit his website by clicking here.