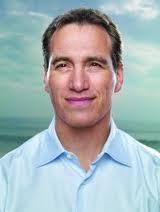 I love books like the one that author Dov Seidman wrote entitled " HOW, Why How We Do Anything Means Everything".  This book not only gets you thinking about the compelling and exciting times we are living in, but provides the reader an opportunity to reflect on this extremely important issue–just "HOW" we are doing everything we do mean everything.
Author Dov Seidman argues that we need a new approach to how we live our lives and pursue our endeavors.  Dov states that we are in a new "Era of Behavior" both as individuals and organizations. He states that as our world has become increasingly hyper-connected and hyper-transparent, we need to rethink our behavior in it.  Since everyone can instantly see not only what we do but how we do it, the value of principled behavior has been raised from a nicety to a necessity.  Our connectedness has rendered us interdependent, even morally so , and as such we can not longer win at the expense of others but instead rise or fall together.  We are more tightly bound to each other as never before and therefore we are judged by who is better at forging deep connections with other through shared values and shared responsibilities.
Throughout Dov's book he cites examples and studies of just how important this new behavior has become.  Everything from the Middle East where popular uprising this year have been freeing people from despotic governments, to the donut vendor who boosted his sales by trusting customers to make their own change.  Through surprising anecdotes like these, cutting-edge research in a wide range of fields, and revealing interviews with a divers group of business leaders, experts, and everyday people on the front lines, HOW will inspire readers to reconsider how we think, how we behave, how we lead, and how we govern ourselves to uncover the values-driven "hows" that we need to adapt to our new "Era of Behavior."
If you are interested in reading a book that will get you thinking about your own self-governance, and how your self-governance can mean so much to the way to do business to how you treat your family and lead your life then you will want to read " HOW, Why How We Do Anything Means Everything."
If you are interested in learning more about author Dov Seidman and his organization LRN please click here to be directed to his website.  If you would like to find out more about the book please click here to be directed to an amazingly well done book website.   They also have Facebook page for the book, and you can access it by clicking here.
Enjoy this wonderful interview with author Dov Seidman.