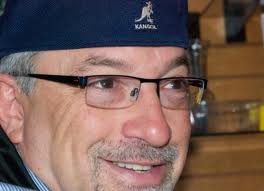 What and honor and privilege it has been working with my good friend and author Steven Sieden.  His new book entitled "A Fuller View-Buckminister Fuller's Vision of Hope and Abundance for All" is an amazing compilation of  essays from noted authors and individuals that were impacted by Bucky message and work.
Steven did an amazing job of picking the people to contribute to the book, and I might add that I am one of the 40+ people that participated in this grand project. If you are not familiar with Bucky Fuller as he was known, then this book will really give you a perspective of his life and the contributions he made to the world from the eyes of others profoundly effected by him.
As Steven writes " A Fuller View" is a manifesto of awakening, transformation and abundance not focused on Bucky but on you. I hope that it supports you in also following his mandate to do the things that need doing that you see need to be done.  It's about what you can do to find and share your gifts and to have other support you. It's about the fact that there is now enough to support all life on Earth. And its' about each of us having the courage to follow in the footsteps of this great man whole doing what he suggested we all do—create and follow you own path based on your personal experiences regardless of what others say.
If you are looking to step into your own and move forward with courage, faith and a knowing that what you want to manifest is always possible.  Then I highly recommend that you read and reflect on the words in the essays that have been submitted to create " A Fuller View".
Steven has contributions from Werner Erhard, Barbara Marx Hubbard, Gary Zukav, Hazel Henderson, John Robbins, Lynn Twist, Marilyn Schlitz and may other well noted authors.  The words of wisdom and guidance provided in "A Fuller View" just might be what you need to read to inspire you to you next great journey in life.
I hope you enjoy this great interview with my good friend and author Steven Sieden.  If you would like to learn more about the book please click here to be directed to his website or click here to watch a video that Steven created.