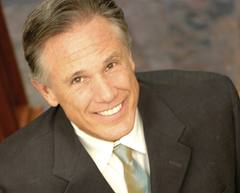 I recently interviewed my good friend and co-author of "Smart Trust", Greg Link.  Yet another great book from the Covey Link team.
Many of you may remember a book entitled " The Speed of Trust" which sold more than 1 million copies in 2006  in which Stephen M.R. Covey wrote about the importance of preserving and restoring trust was one of the most important elements in business today..
In "Smart Trust" Greg and Stephen provide a lens to see how trust issues impact every situation, and how you can cut through traditional either/or thinking to extend what they call Smart Trust, enabling you to operate with hight trust in a low trust world.
Greg speaks with me during this interview about how high trust organization time and time again outperform low-trust organizations by nearly three times.  Moving from a low-trust organization has hugh implications and opportunity abounds.   Organization that can embrace "Smart Trust" have the benefit of having employees, customers and communities that support their organizations thus , employee engagement, profitability and innovation are just a few of the benefits of operating with "Smart Trust".
Greg and I discuss what they refer to in the book at the " 5 Actions of Smart Trust", and how Smart Trust Leaders consistently take these actions.  1) Choose to Believe in Trust–this creates the foundational paradigm out of which all other trust-building behaviors flow. 2) Start with Self–focus first on developing the character and competence that enables them to trust themselves and to also give others a person–or a team, organization or country–they can trust 3) Declare their intent…and assume positive intent in others–they signal goals and intended actions—both what and why–clearly in advance, and generally assume that others also have good intent and want to be worthy of trust. 4) Do what they say they're going to do–they follow through and act to carry out their declared intent; walk their talk. 5) Lead out in extended trust to others–they are the first to extend trust an initiate the upward virtuos cycle that leads to prosperity, energy and joy.
One thing that I know for certain is that "trust" and "fear" can not co-exist.  If we can move our people, businesses and planet to to understanding the importance of embracing "Smart Trust" we will certainly move toward more equanimity. We would have a world where we work in cooperation with one another without the conflict that fear creates.  Competition would be replaced with collaboration and wonderful synergies would emerge  benefiting humanity as a whole.
If you would like to learn more about Greg Link and Stephen Covey please click here to be directed to their website.
You can also check out this YouTube Video about the 13 behaviors of high trust people. I hope you enjoy this wonderful interview with Greg Link from the Covey Link Team.