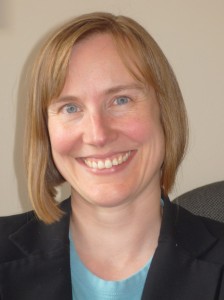 I recently had the very good fortune of being introduced through a friend to Anne Steiner.  Anne is not an author, but is the director of the Johnson O'Connor Research Foundation in Seattle, WA.
What is so interesting about my introduction to Anne, is that in the process of researching the Foundation for this podcast Anne offer to have me to take a very extensive aptitude test which revealed strong aptitudes in several areas of my life that corresponded with the writing and work that I do for my podcast and blog at Inside Personal Growth.
In my interview with Anne we discuss the importance of aptitude testing, and how it can be valuable in providing guidance with relation to career choices or changes.  Those that are fortunate enough to engage in this type of testing, I believe have a distinct advantage over others that do not take aptitude testing.
Just think back to the days when you were in High School or early in college, you know the time when you frequently wondered what you would do with the education you were getting.  I know that many of us also remember the long nights of studying, and wondering if we would ever use the stuff we were studying again.
If you are like most, an aptitude test would have been a wonderful gift of guidance.  It would have given us a glimpse into our own natural strength and abilities, and we could have spent more time developing these abilities vs. studying for that boring calculus class…sorry if I offended any of the engineering or math majors.
The Johnson O'Connor Research Foundation offers the most comprehensive aptitudes and knowledge testing of any organization in the industry, and they have been doing it the longest so their research on the finding is very accurate.
If you are in the middle of a career change, or a student that would like to know more about your natural aptitudes then I would highly recommend that you take these series of tests.  The results and guidance the you receive from the counselors as Johnson O'Connor is wonderful.  I wish that I would have taken the aptitude tests so much earlier in my career, for I know it would have made an impact on the choice of my vocation.
If you would like more information on the Johnson O'Connor Research Foundation, then click here to be directed to their website.
I hope you enjoy this interview with Anne Steiner the executive director of the Seattle, WA office for Johnson O'Connor Research Foundation.